Best Photoshoot of my Life!!
It seems that I use the term "Dream Team" a lot when I am describing the people behind the scenes of my shoots. But, this was actually the greatest shoot, where I met some of the most talented people in the industry.
We were all getting started in our careers, everyone still in school and just wanting to build up our portfolios. Every single person went on to become extremely successful in their field.
I will never forget this day, or anyone who was involved.
Blessed to call these people my friends.
Designer: Averythne Mark Abenir
Lead Photographer: Noah Asanias
Assistant Photographers: Dylan Sahara & Tink Tasha
Makeup: Hyesoo Sohn
Hair: Angelina Celeste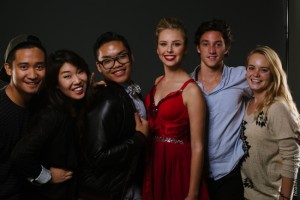 Rest in Paradise <3