Many Hats
This morning I woke up to a photographer telling me to edit my own photos. It seems like this is a very common occurrence. People wanting to shoot with me then telling me to finish the rest of the job. I have never taken a class for this, have little to no experience, but sure why not? Let's give this a try.
People ask me what I have done in the industry or what I do for work and I try to say, "Oh I do a lot of odd jobs here and there." But people always pry for more, forcing me to give a detailed answer… Probably where the person thought I came off as conceded last weekend.
Here's a list of things I do consistenly, doesn't seem like one outweights the other:
Acting
Writing
Dancing
Modeling
Directing
Producing
Camera Operating
Photographing
Lighting
Casting
Training
Marketing
Promotions
Editing
BG (Not proud or a fan of it)
If you want something done right do it yourself.. For everything you can't do, try and learn, if that fails.. Hire an Expert!!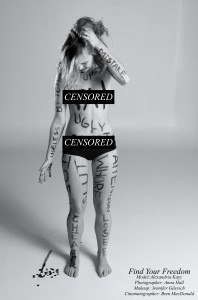 This is my idea of photo editing..