Day 2 Complete
Filming has been a piece of cake, this is literally just a paid vacation… Day 1, driving, eating, bobsledding (The boys went), and spa. Today we were finished filming within a couple hours, so by 2pm we were able to hit the slopes of Whistler.
It has been 1473 days since the last time I have been on a snowboard, which was at a local mountain called Hemlock, so today I was very nervous. The first time I hopped on the board I broke my nose and the last time I did, aka the second time ever, it didn't end so well either. After reminding myself how to bail off the ski lift, I decided that I was going to give this my best. First and only time this trip that I will be riding the bunny hill… I actually impressed myself and Peter, who is also playing my love interest in the shoot. I kept the falling to a minimum, despite the rocky start and managed to handle my own when it came to the speed I was catching from the fresh powder. Green/Blue runs are my range of ability, but, two of the other gentlemen in this shoot were struggling  and slide on their butts for the majority of the time we were boarding together, one even gave up at the end and proceeded to walk down the mountain, both just so happen to be named Kevin. The odd ball of the group, quite suitable if you get to know this gal, skiing alongside us was Kelsey, she is playing my best friend; her and I did one more run together before making our way back to the hotel to get ready for dinner.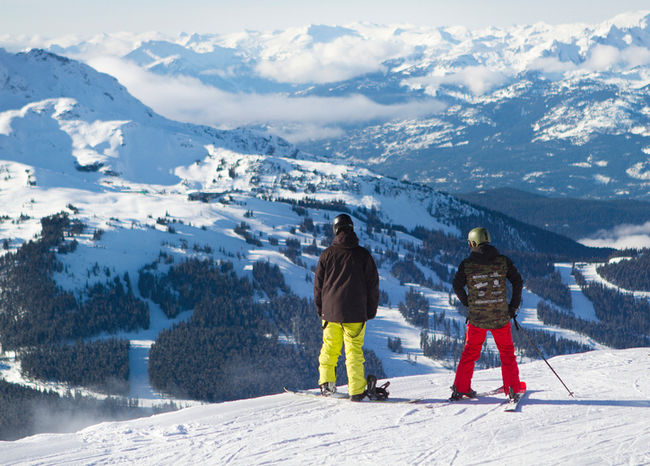 The Japanese know how to eat… I think my throat is still burning from that saki. We took our boots off in this traditional restaurant, sat on cushions and enjoyed a grand feast. This meal, with my lovely Asian crew and friends just further reiterated the fact that I clearly must follow my instincts by going to Asia, soon. There is just something about the languages, sense of culture, strong family support, exotic look and of course K pop; that makes me want to go. I am always told there is a good market for modelling over there, but acting was just an option that was brought up to me today. They like their models the same way every region does, tall, lean and naive; ideally for me their acting wouldn't mind, short, curvy and somewhat less naive (I hope).
I could write a whole other article on what we did after the dinner.. At the Scandinavia Spa for 4 hours… So I will! Stay tuned for more updates on this fabulous, trip, luxurious lifestyle, that I assure is nothing but temporary, which I am totally fine with, until I earn enough that I can give myself trips like these anytime I can.
Ni night.
Alexandria <3